Introduction
Are you looking to create a promotional video that captures the essence of your brand or product? In this article, we will guide you through the process of shooting a promotional video for your business. From pre-production planning to post-production editing, we will cover everything you need to know to create an effective marketing tool for your brand.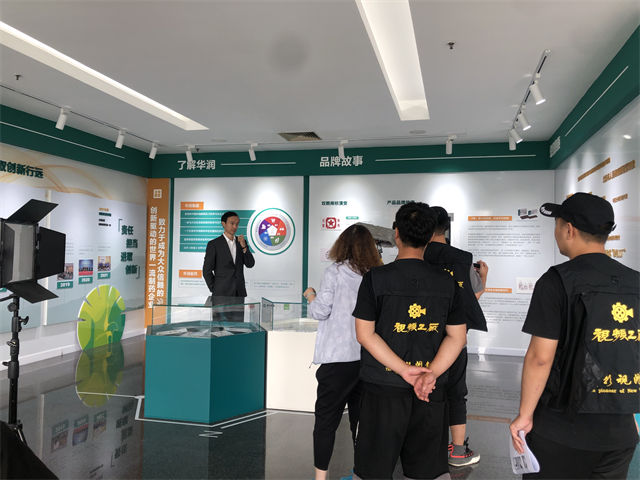 Pre-Production Planning
Before you begin to shoot your promotional video, it is essential to plan your video's concept and storyboard carefully. A storyboard is a visual representation of your video, which maps out each shot, transition, and piece of dialogue. It is a critical tool for planning and organizing your shoot, ensuring that you remain on track and capture everything you need to convey the message of your video. Additionally, consider the tone, style, and length of your video, and write a script that outlines the narrative of your story.
Equipment and Crew
Choosing the right crew and equipment for your shoot can make a significant difference in the quality of your video. It is essential to invest in high-quality camera equipment, lighting equipment, and other essential accessories that will help you capture the perfect shot. Additionally, consider hiring a team of professionals who specialize in creating promotional videos, from cinematographers to editors, to create a polished, professional end product.
Location Scouting
When scouting for locations, it is important to consider the lighting, acoustics, and overall atmosphere of the space. Outdoor locations can provide stunning visuals and a natural environment, but they can also be unpredictable due to weather and lighting conditions. Indoor locations such as studios or warehouses offer greater control and consistency but may require additional lighting and sound equipment to enhance the space. Regardless of your location choice, ensure that it aligns with the vision and tone of your video.
Shooting the Video
When it comes to shooting your video, ensure that all your equipment is set up correctly, and the crew is present and ready to begin filming. It is best to shoot multiple takes of each shot to ensure that you have enough footage to work within the editing process. Consider using different angles, shot compositions, and camera movements to add depth and visual interest to your video. Additionally, be sure to capture enough B-roll footage of your product, location, and other key elements to use in editing and post-production.
Post-Production Editing
The final step in creating your promotional video is editing. During this stage, you will select and trim your footage, add transitions and music, and color grade your video to create a cohesive final product. An experienced editor can help you create a video that effectively tells your brand's story and engages with the intended audience. Additionally, explore different video formats, resolutions, and aspect ratios to ensure that your video is optimized for various platforms such as YouTube, social media, or your website.
Conclusion
In conclusion, creating a promotional video requires careful planning, attention to detail, and a talented team of professionals. By following the above steps, you can create a compelling and effective marketing tool that engages with your target audience and promotes your brand or product. Remember, a well-produced promotional video has the potential to increase brand awareness, drive sales, and establish your brand as a leader in your industry.