Introduction
Nowadays, training institutions have become an essential part of the education system. As learning needs are diversifying, people are looking for specialized training to enhance their skills and knowledge. However, in the crowded market of training institutions, it is challenging for businesses to stand out. One of the most effective ways to do that is through a well-thought-out advertisement, and a video or an explainer video is usually the best way to go about it. In this article, we will discuss how to create an attractive and effective promotional video for a training institution.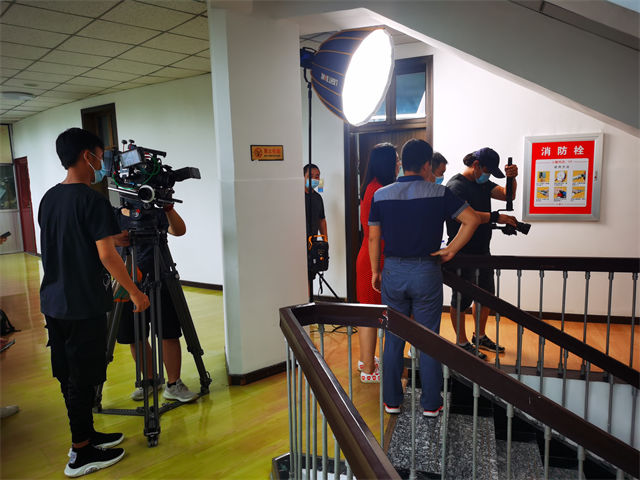 Step 1: Plan the Content
The first step towards creating a promotional video is to plan the content. You need to decide what message you want to convey and how you want to do it. You need to decide if you want to showcase the faculty, the courses, the facilities or anything else. You should also consider how much time you want to allocate to each content section, and how you want to tell your story.
Step 2: Script Writing
The next step is to write a script. Your promotional video should have a clear and concise message that resonates with your target audience. Keep your script simple, easy to understand, and free of technical jargon. Be sure to include a call to action that encourages viewers to take the next step. Also, keep in mind that the video's duration should not exceed two minutes.
Step 3: Choosing the Right Visuals
The visuals are perhaps the most critical part of your promotional video. You should choose eye-catching and relevant footage that complements your message. You can use stock footage, animations, or real-life footage. Try to incorporate different angles and perspectives to make your video more interesting. Pay attention to the lighting, the sound, and the color scheme, as these elements can have a significant impact on the video's mood and tone.
Step 4: Post-Production
After you've shot the footage, it's time to edit the video. This involves adding music or narration, cutting out unnecessary footage, and incorporating special effects or transitions. The post-production phase is where you bring all the different elements together to create a cohesive and engaging video. Pay attention to the pacing and flow of the video, and make sure it carries your message effectively.
Step 5: Distribution and Promotion
Once your video is complete, it's time to start promoting it. You should upload it to all your social media channels and your website. You can also share it with potential clients or partners on LinkedIn or other professional networks. Make sure you use eye-catching captions and thumbnails that compel people to watch the video. You can also use paid advertising to reach a broader audience.
Conclusion
In conclusion, creating a promotional video for your training institution can be a challenging task, but it's worth the effort. A well-made video can significantly boost your brand's visibility and attract potential clients. Remember to focus on your target audience, keep it simple and concise, and make it visually appealing. By following these steps, you can effectively create a promotional video that sets your training institution apart from the competition.