Introduction
Shooting a promotional video is a crucial step in marketing. A good promotional video can increase the brand awareness, attract more customers and boost sales. In this article, we will discuss the importance of creating a promotional video and how to do it efficiently.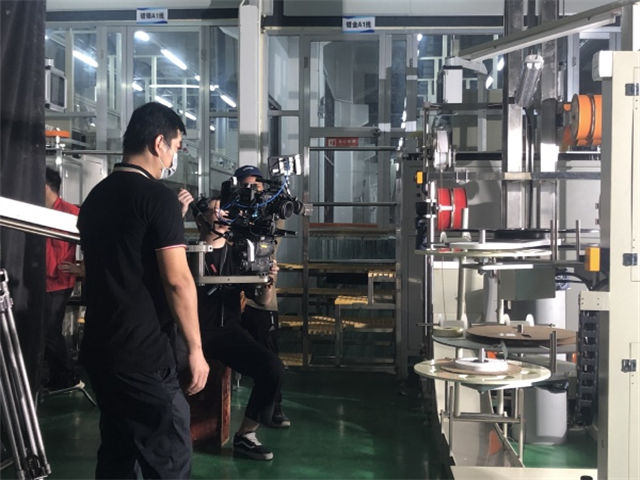 Why Creating a Promotional Video is Important?
The first thing that comes to mind when we think of promoting a business is creating a website or social media page. However, a promotional video is equally important as it's more engaging and can highlight the brand's personality better than text or images.
A promotional video can also help to establish a company's presence in the market. When people watch a well-made promotional video, they get an idea about what the brand is all about, what products they offer and what makes them different from others.
How to Shoot a Promotional Video?
Creating a promotional video is not an easy task. However, with the right plan and perfect execution, it can be done in a professional way. Here are some steps that you can follow to shoot a promotional video:
1. Set a Goal
The first step is to determine what you want to achieve with the promotional video. Do you want to introduce a new product, increase brand awareness or boost sales? Once you have a clear objective, you can structure the video accordingly.
2. Define the Target Audience
Knowing your target audience is crucial as it helps to create a video that resonates with them. Research about your audience's age group, interests, pain points and style preferences.
3. Write a Script
A well-written script is essential for a good promotional video. It should be engaging, informative, and concise. The script should also address the target audience's needs and highlight the brand's unique selling points.
4. Choose the Right Equipment
The right equipment can make a huge difference in the quality of the video. It's important to choose the right camera, lighting, sound, and editing software to achieve a professional-looking video.
5. Prepare the Set
The set plays a vital role in the success of a promotional video. Make sure to choose a location that aligns with the brand's identity and style. The lighting, props, and backdrops should complement the brand's message.
6. Hire a Professional Crew
Shooting a promotional video requires a team of professionals, such as a videographer, director, editor, and sound engineer. Hiring a professional team ensures high-quality production and a smooth filming process.
7. Edit the Video
The final step is to edit the video to create a clear and concise message. The video should address the target audience's needs, showcase the brand's unique selling points and call to action.
Conclusion
Shooting a promotional video can be a challenging task, but it's worth the effort. With the right plan and execution, a promotional video can create brand awareness, increase sales and attract more customers. The key is to set a clear objective, know your target audience, and create a professional-looking video that aligns with the brand's identity.